Everyone knows that summer is the perfect time to head to the beach, but it can be tiresome to find the best locations. Whether you like to relax and soak up the sun or enjoy a more sporty afternoon with boating, kayaking or stand up paddleboarding, Crawford County offers something for everyone. Let's dive into some of our favorite spots.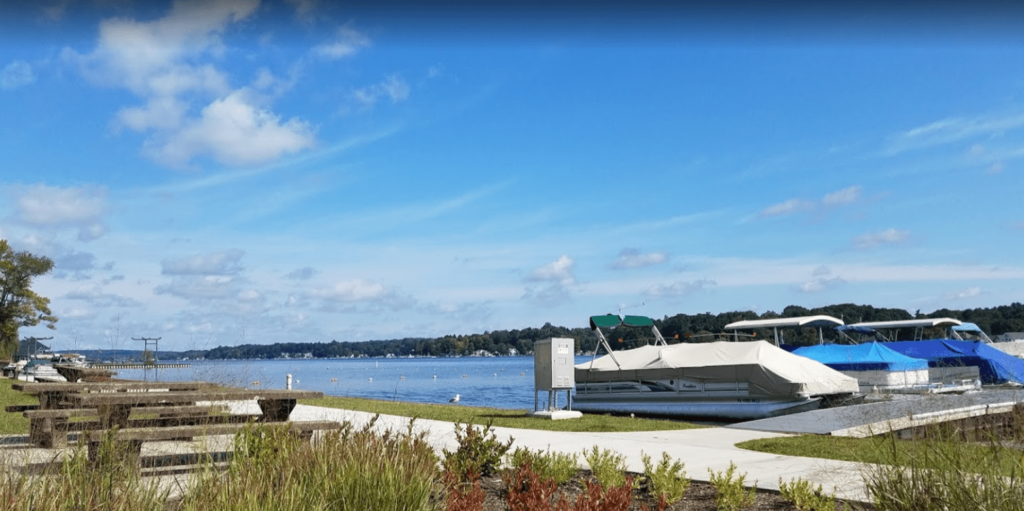 Fireman's Beach, Conneaut Lake
Our first recommendation is the popular Fireman's Beach, located on Conneaut Lake. This clean and quiet beach sits on the largest natural lake in Pennsylvania and is the quintessential place for those who want a relaxing time next to the water. Beach-goers are frequently seen setting up their beach chairs and umbrellas on a sunny day. This public park also features a boat and kayak launch, walking paths along the water and plenty of picnic areas to kick back and enjoy.
When you feel like getting off the sand and into the water, consider taking a cruise on the historical Barbara J Paddle Wheel Boat, a vessel that has been active for over 50 years! Operating first in Michigan and later finding Conneaut Lake as its permanent home, this exciting attraction offers both public and private voyages for visitors on weekends.
After your time on the beach and boat cruise, end the day by checking out Hank's Frozen Custard for a sweet treat!
Woodcock Lake Swimming Beach, Meadville
Are you looking to bring the whole family to the beach? Woodcock Lake Swimming Beach is your spot. This secluded area is ideal for families to spend the whole day at the beach with designated picnic areas and plenty of shoreline to explore. Follow it up with a long swim and energy spent around the playground. Don't forget to explore the Woodcock Dam and Bossard Nature Trail. Satisfy your sweet tooth or grab a quick bite to eat at the end of your outdoor adventure by stopping at the Saegertown Dairy Inn. This area favorite has everything from fried shrimp baskets and meatball subs to ice cream and shakes — don't forget to check out the special of the day!
Pro tip: visit the lake at sunset for the perfect serene spot to snap some Instagram-worthy pictures!
Pymatuning Reservoir, Linesville
If you're looking for a well-located swimming spot, the Linesville Beach Playground offers a playground for kids both in and out of the water! This beach is on the largest artificial lake in Pennsylvania — Pymatuning Reservoir. Kayaking, boating and sailing are among the popular activities that visitors enjoy while they are on the lake. If you're new to the water, try attending a weekend camp operated by the Pymatuning Sailing Club. The camp provides families the opportunity to learn how to sail together with one-on-one instruction, games and meals. On the shore you can look forward to educational programs like guided walks, hands-on workshops or recreational experiences. History, wildlife and nature photography are just a few subjects that are offered.
Better yet, if you're looking to spend a weekend or week-long getaway, make a reservation to lodge in the Linesville campground and cabins nearby. These pet-friendly lodgings reside beside the lake and are within walking distance of the Pymatuning Reservoir. Boat rentals, launch and fishing supplies are available for those who want to stay out on the water. Standard plumbing and laundry amenities are also accessible for those residing on the campgrounds, making for an easy and comfortable stay. Be sure to walk over and check out the Linesville Spillway, a natural phenomenon that you won't want to miss.
Other great finds include Canadohta Lake, Clear Lake and Tamarack Lake. Don't limit yourself to just one!
Beaches are a great place to unwind and make memories. You shouldn't spend that time worrying about where to go. Check out our outdoors page for more information on how to make the most out of your trip to Crawford County.