Crawford County really knows how to save the best for last when it comes to summer events. One of the best, and last, events of the season is the Crawford County Fair! This year, eight days of fun are scheduled from August 21- 28 and there are a fantastic number of opportunities to turn the fair into a day out, a weekend or even a week-long vacation! Let's take a look:
Bite Into Some Tasty Fair Food
It might be cliché to start off a county fair blog with food, but it's well worth the focus. From garbage fries to funnel cakes to fresh squeezed lemonade, there's an endless number of ways for you and the family to get your fair food fix. For sweet tooths, you can't miss out on Barrett's Fudge or Taylor's Dough Boy. Did you know there was such a thing as a deep-fried Twinkie, deep-fried Oreos or even-deep fried cheesecake? While your cholesterol is going up just by reading this, I assure you…it will be well worth it! Those looking to support community organizations such as the Rotary Club, East Mead Fire Department and many others have great meals at family-friendly prices…and we certainly can't forget the homemade pie! Breakfast, lunch or dinner, food at the Crawford County Fair is just the ticket to classic summer cuisine.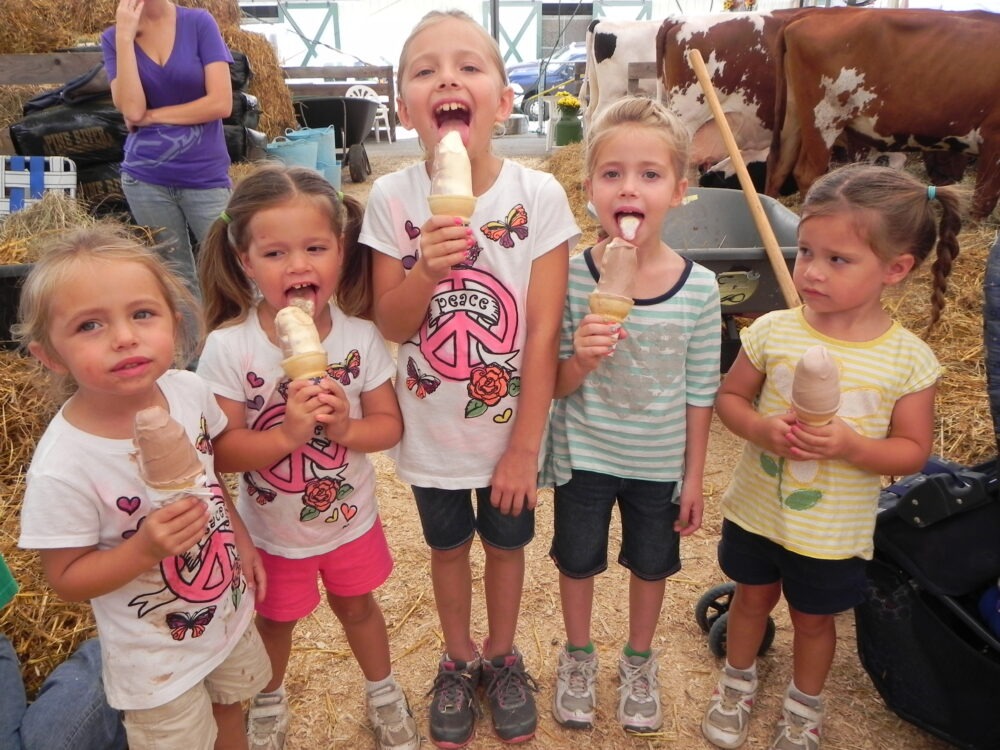 See The Best In The County
For over 75 years, the Crawford County Fair has been THE place to enter or view great things from throughout our county. See (and pet) the 4-H goats, pigs, sheep, cows and all the other adorable animals. Don't forget to check out all the prizewinning sewing, quilting, canning, photography and even more of Crawford County's best. Who knows, you might be inspired to pick up a new hobby! It's a great opportunity for young and old alike to admire the products of hard work while learning a little along the way.
Gather The Whole Family For Fair Fun
There are few places where you're as likely to see as many friends and neighbors in one place. If you're considering inviting family to the area, what better time than during Crawford County Fair week? With reasonable hotel and camping options nearby and a list of other great things to do in the area, the Crawford County Fair makes a perfect hub for a laid-back summer vacation. Come listen to the live music, take the kids to the demolition derby, enjoy the fireworks with your crew by your side. Nothing says summer like a walk through the fair and a family campfire to end the day.
Celebrate One Of the Oldest Agricultural Fairs
This year is even more special as we celebrate the fair's 75th anniversary. The Crawford County Fair is steeped in agricultural history that showcases the county's culture. Join us as we celebrate with fireworks, live music, equipment exhibitions and more fair classics for the whole family. And don't forget to pick up some fair merchandise to commemorate your trip.
We Hope To See You There!
If you have any questions you can visit the Crawford County Fair website or contact us at welcome@visitcrawford.org for more information. Bring the whole family and explore what Crawford County has to offer. And don't forget to mark your calendars for the fair on August 21-27!