The Voodoo Brewing Co. story is about a couple of Crawford County natives who wanted to invest int their community and, judging by its phenomenal growth in recent years, these next chapters in the brewery's history are sure to be page-turners.
Though the brewery was founded in 2005, it wasn't until current CEO Matteo Rachocki and his brother, co-owner/head brewer, Curtis Rachocki came into the picture in 2011 that the story really got exciting. Matteo was coming back to his hometown region after a successful business start-up in New York City and was looking to both establish roots and find investment opportunities in Crawford County. And, since taking on Voodoo Brewing Co. together they have built and branded a taproom into a destination for craft beer known throughout the country.
Despite multiple challenges at the beginning of his chapter with Voodoo, Matteo and his team were unfazed and determined to succeed at establishing the brewery within the community. At one point the company was down to its last $67 in the bank that was used to make change in the cash register for grand opening day!
"I really felt we had something," he said.
And Matteo was right. That something was a vision for a place with a fun, "magical" vibe for people to enjoy a high-quality product and the drive to make it happen. Since its first taproom opened in 2012, the brand has seen explosive growth with Pennsylvania locations in Homestead, Erie and State College and a state-of-the-art production facility in Meadville.
Today, the taproom and the greater Voodoo compound are community hubs for live music, events and gatherings for people to spend quality time together.
Matteo credits the success to what he calls a "perfect storm" – a community ripe for something different, incredible support from local funding entities, exceptional people on board who stayed in their lanes, a unique geographical location between major cities and a return to his roots.
"You need to be riding the wave, or else you will just miss the wave entirely," Matteo says of the risks they took. "I knew if we didn't do what we did when we did it, we would very likely never have that kind of opportunity again."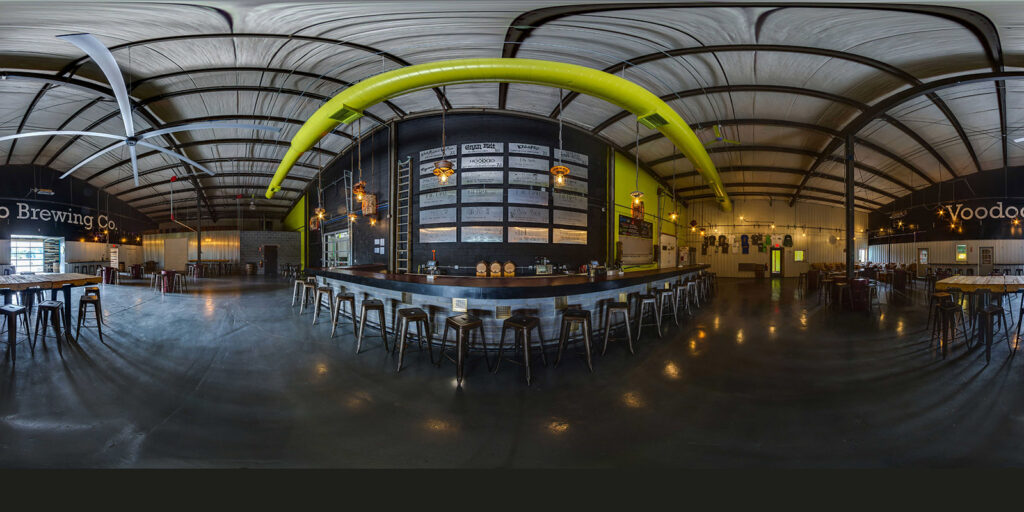 With the addition of the new Voodoo Brewing production facility, known as "The Compound," alongside French Creek (which has recently been slated for a 10,000-foot expansion), the geographical draw has worked in its favor to entice regionally-famous bands such as Rusted Root to perform there. It is also the site of the brewery's annual Good Vibes Beer Fest with craft beers, local food vendors and laid-back music. This summer beer festival has become a widely anticipated event with as many as a thousand attendees.
The company has expanded to offer franchise opportunities – the first brewery franchise to ever exist where the buyer does not have to own a brewery on-site to have the benefit of a taproom – and Voodoo corporate has plans to open on the North Shore in Pittsburgh, Conneaut Lake and more this year. The brewery also distributes to more than 20 states outside of Pennsylvania as far as Las Vegas, Nevada.
Despite big expansion initiatives and growing national recognition, its roots stay firmly at its Meadville headquarters in Crawford County.
"This is our forever home," Matteo said.