From lively summer concert series to enriching museum tours transporting you back to the 19th Century, these Crawford County activities share one thing in common: they're fun for anyone at any age.
There are more activities than you can count in the Crawford County, Pennsylvania area. Whether you have an afternoon or a long holiday weekend, you can find amusement and make family memories to cherish for years to come.
Get Out on the Water
Nestled in the heart of northeast Pennsylvania, you can find eight lakes, 93 streams and two springs in Crawford County. This totals up to 48 miles of water trails and over 17,000 acres of boatable water to enjoy!
Conneaut Lake
Conneaut Lake greets you as Pennsylvania's largest natural glacier lake with three different beaches: Conneaut Lake Park Beach, Firemans Beach and Midway Beach, making it one of the best lakes in the area. For dog lovers in the area, be sure to stop by the Bark Park dog playground and let your furry friends enjoy some off-leash socialization and exercise. As temperatures begin to drop, the lake becomes Ghost Lake — a spooky Halloween area favorite with 13 levels of fear. In colder months, the frozen-over lake transforms into a popular ice fishing spot for anglers of all ages.
Pymatuning Reservoir
Snuggled on the western edge of Crawford County, Pymatuning State Park is one of the largest parks in the commonwealth and boasts the largest lake — Pymatuning Reservoir. Whether you're testing your sea legs out at the family-friendly weekend sailing camp, watching the natural phenomenon of thousands of carp at the Pymatuning Spillway, or taking advantage of one of several activities like fishing, swimming and camping, you're sure to make unforgettable memories.
In warmer months, keep your eyes on the sky to spot bald eagles and other raptors that are fond of nesting in the area. Stop by in the fall and winter to experience popular activities such as fishing tournaments and an annual December Lighted Tractor Parade.
French Creek State Park
Did you know that French Creek State Park is the largest contiguous block of forest between New York City and Washington D.C.? Invoke your inner curiosity by going geocaching or taking a scavenger hunt supported by the French Creek Valley Conservancy. Go biking or hiking on one of the nine trails, perfect for beginners and outdoor zealots alike. Either way, you'll be able to delight in observing all the foliage and animals only nature can provide. Campgrounds, cabins and yurts are available for reservation to stay the night at French Creek State Park Campground.
Walk Through History on a Museum Tour
It's no surprise that one of the original 13 colonies boasts a rich history, including the birthplace of the modern petroleum industry. Located in Titusville, Drake Well Museum recounts the start and development of the U.S. oil boom that soon turned into a global enterprise. Indoor and outdoor exhibits are available for visitors to explore, featuring orientation films, exhibits, operating oil field machinery and historic buildings. Special events and educational opportunities are additionally offered on a seasonal basis.
Meanwhile in Meadville, the Baldwin Reynolds House Museum offers free summer tours from Memorial Day until Labor Day. The museum was once the home to Henry Baldwin, a supreme court judge. Now it serves as a historical hub for culture, education and art. Keep your eyes out for events throughout the year such as movies on the lawn, a New Year's Eve party that invokes everyone's inner Gatsby and the annual summer Eleanor Davies Croquet Classic. The Crawford County Historical Society also offers historic cemetery tours of Greendale Cemetery, a well-loved green space and nature photography hot spot (you won't want to miss the 1,500 rhododendrons in the late spring and summer!)
For another exciting, interactive experience head over to Titusville and hop on the Oil Creek & Titusville Railroad to share the fun of train travel and relive the start of the U.S. oil industry. This three hour train trip takes you on a scenic ride through Oil Creek State Park, learning about the people and history of the area along the way! Tickets for the regular season are $20 for adults, $14 for kids ages two to 12, $18 for ages 60+ with options to upgrade to first class. Keep your eye out for special events throughout the year such as Murder Mystery Dinners, Wine Tasting Rides, October Fall Foliage Rides, a spooky Halloween Train Ride and a magical Santa Train.
Take Part in Local Events and Festivals

Summer is a magical time in Crawford County with exciting cultural events, live music and local farmers markets all season long! One event you don't want to miss is the largest agricultural fair east of the Mississippi — better known as the Crawford County Fair. With free admission for 2021, stop by to see grandstand events such as the demolition derby, sample food from local restaurant vendors, spectate agricultural contests, enjoy live music and watch a brilliant fireworks display.
Do you love art, culture and wine? Then another summer festival to mark on your calendar is the Festival of Arts & Crafts at Conneaut Lake! A family-oriented festival offering artisan goods and local cuisine, this annual event is hosted at the popular Conneaut Cellars Winery. Go check it out and browse an eclectic variety of pottery, metal art, handmade jewelry and outdoor decor.
An hour east of Conneaut Lake lies Titusville, home of the Oil Festival, an annual event celebrating the oil industry. Oil Festival entails concerts, fine art exhibit, antique car show, parade, fireworks, a wine walk, food & crafts – fun for the entire family.
When the weather starts to cool down and the leaves begin the change, fall is in full swing in Crawford County. Celebrate the start to spooky season by attending Pumpkin Fest in Conneaut Lake, the largest fall festival in northwestern Pennsylvania. This free event offers food vendors, hundreds of artisans & crafters, music and more entertainment and family-friendly activities. Don't forget to stay and watch a crane drop a HUGE pumpkin on top of a car.
Wintertime in Pennsylvania is a whimsical experience. Check out the Ice House Festival and view the spectacle of professional ice sculpture art! Walk on the ice trail along the lake while staying warm by sipping on hot chocolate, or sampling the area's best chili at the annual chili cook off. For a holiday light show to remember, cruise through Conneaut Lake to see the Trees of Light from Thanksgiving to Christmas. Thousands of Christmas lights and holiday tree lights are on display at businesses, municipal buildings and residential homes that light up the lake in a spectacular view.
Note: events are subject to change due to COVID-19.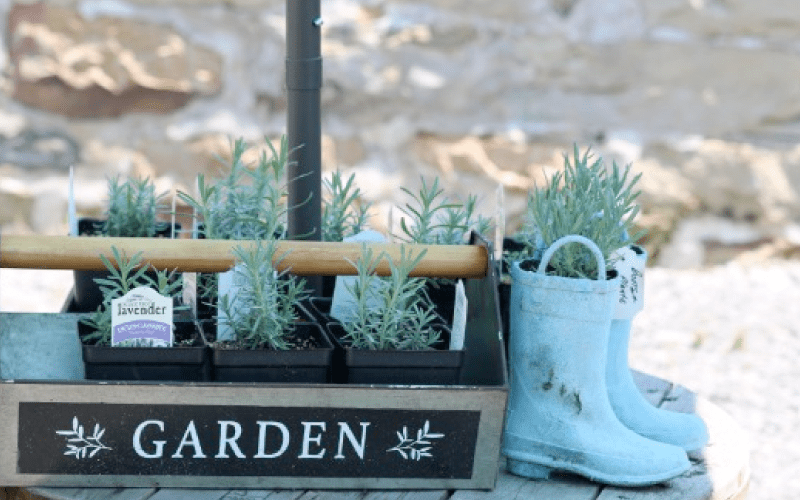 Enjoy an Afternoon of Fun at Local Farms and Orchards
Take advantage of Crawford County's strong agricultural roots by exploring a variety of specialty farms and orchards in the area. Al's Melons Farm Market is a locally-owned farm market and Conneaut Lake favorite. As the largest greenhouse in the county, it's the go-to spot for hanging plants and bedding plants! Stop by for seasonal vegetables year-round, with you-pick pumpkins in the fall accompanied by horse-drawn wagon rides and a haunted greenhouse for kids. The farm also sells fruits, meats and cheeses.
Davenport Cidery and Winery in Meadville is the perfect scenic spot to grab a hard cider or craft beer. With a gorgeous outside green space, there's plenty of room for kids to play outside near the orchard while you sample a flight in the outdoor seating area. If you're without kids for the afternoon, take a trip to the tasting room or set up a private tasting tour.
Waterford's Port Farms just outside Crawford County never fails to hold seasonal events throughout the year. Stop by in September and October for fall fun at the farm! General admission includes hay wagon rides, an 8-acre corn maze, slide mountain, ball zone, game garden, pedal carts, animal exhibits, trike track, tire fort and more. After Halloween, the farm turns into a Christmas wonderland of holiday cheer. Cut down your own Christmas tree, pick up a handcrafted wreath, curl up by a cozy fireplace or take the ride of your life on a horse drawn holiday carriage ride.
Fairlamb Lavender Farm is a small family farm in Sandy Lake, located in the neighboring Mercer County. Stroll through their lavender field and take advantage of the variety of pick-your-own species from June through August. Relax and enjoy the rustic barn stone walls surrounding the patio and sample a variety of lavender culinary treats like lavender lemonade and cookies, or browse rustic and vintage antique gifts in their gift shop! For the path less traveled, explore the wildflower path through the woods on the farm grounds to see what unique wildflowers are in bloom.
There is no shortage of activities to do in Crawford County. From recreational activities to educational opportunities to festivals, there will always be something to experience no matter your budget. Explore other family-friendly things to do on your trip.