It's the season of pumpkin spice, hot pies and hard ciders. If you're on the hunt for some fall flavors, Crawford County has so many places to choose from. From dawn to dusk, there's always something new for fall-lovers to try. Keep reading to plan your personal flavor tour in our favorite county.
Time For A Morning Wake-Up
When the leaves fall outside, it's time to "fall" back in a comfy chair with a hot cuppa. Thankfully, whether it's time to rise and grind or sit and sip awhile, Crawford County's coffee shops know how to brew it. Make sure to stop and check out these local venues and their fall coffee and tea flavors:
Crawford County residents and visitors alike love to stop by these cafes in the morning. There's nothing like a nice cup of coffee and a scone to make the day brighter. ☕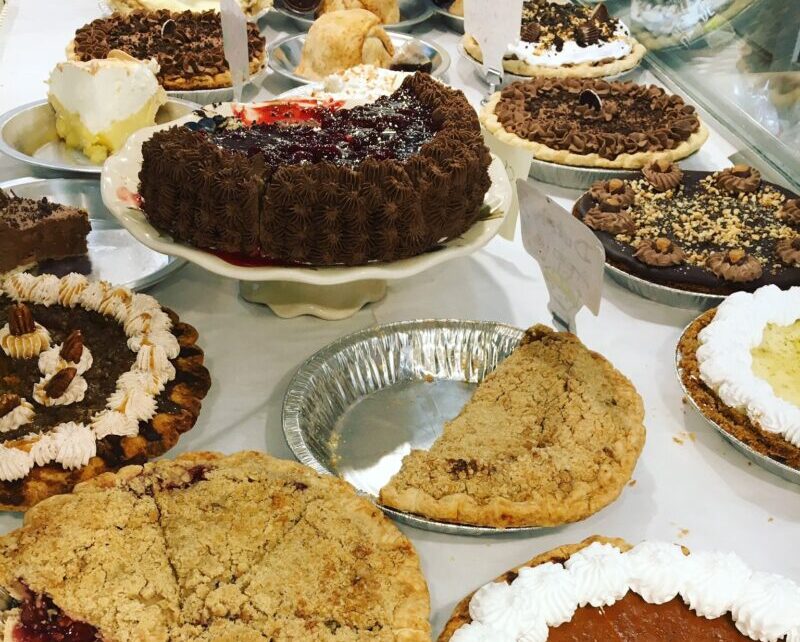 A Bunch of Brunch Options
Whether it's breakfast, brunch or even post-lunch, Crawford County has a sweet tooth. This season is all about sugar, spice and everything delicious, making Crawford County a can't-miss destination for anyone looking for great baked goods. These shops offer delicious pies, cookies, cakes, cinnamon rolls, cupcakes and all your favorite fall flavors. Check out these standout local bakeries:
These bakeries are just the ticket for anyone with a serious sweet tooth! We hope you take the time to try your favorite seasonal snack at one of these special spots.
It's 5 O'Clock In Crawford County
For those looking to unwind with a festive drink, Crawford County delivers. Chilly days are the perfect chance to meet your friends and family over a drink. Many local watering holes also put on live music events to enjoy while you are having your festive drinks. We've got some great locations to recommend to you, so don't miss out on these local favorites.
We can promise that a trip to one of these breweries, distilleries or wineries will make it a day to remember. Take your spouse, friends or family and get ready for a night to remember.
Take Fall Home With You
Picking pumpkins, tasting maple butter, drinking apple cider… it's all the perfect fall experience. Take home some autumnal flavors of Crawford County with some local orchards and maple syrup farms!
These orchards offer ciders, fall produce and apples!
For pancake and waffle lovers, these are Crawford County's local maple syrup farms:
These orchards and farms are proof of Crawford County's rich agricultural history. Their great flavors are some of our favorite ways to get a taste of fall.
Enjoy Fall Before It Falls Away
There are so many ways to enjoy fall in Crawford County. Full of delicious flavors, you can experience a wide range of seasonal treats here that are sure to satisfy. From a classic cup of joe to specialty maple syrup, Crawford County has it all – with a gorgeous backdrop of fall leaves to boot! Book your getaway before the season ends!